Course
Unreal Engine for Photorealistic Interiors
Hardware used for this tutorial
CPU: AMD Ryzen 7 1700 @ stock speeds
GPU: GTX 1650 Super 4 GB
RAM: 2*8 GB DDR4 3000 MHz
SSD: 250 GB Crucial MX500 Sata SSD
What you'll learn
Chapter 1

1.2 Optimizing Mesh
1.3 Unwrapping Mesh for good lightmaps

Chapter 2

2.1 Install Datasmith plugin
2.2 Using Datasmith plugin to export 3D files

Chapter 3

3.1 Epic Games Launcher
3.2 Creating the Project
3.3 Unreal Engine Interface
3.4 Unreal Engine Shortcuts

Chapter 4

4.1 Importing Datasmith File
4.2 Check 3D meshes for any artifacts
4.3 World Settings
4.4 Saving The Project

Chapter 5

5.1 GPULightmass Installation
5.2 Using GPULightmass for faster bakes
5.3 GPULightmass Settings
5.4 Lightmap Resolution
5.5 Re-importing assets
5.6 Setting up HDRI for lighting

Chapter 6

6.1 Skylight
6.2 Important Material Nodes
6.3 Quixel Megascans
6.4 Quixel Bridge
6.5 Material Creation
6.6 Mipmaps (Low Res Version of Textures)

Chapter 7

7.1 Types of Lights in Unreal Engine
7.2 Light Parameters

Chapter 8

8.1 Artificial Lighting
8.2 Reflection Capture Actors
8.3 Improving Reflection
8.4 Planar Reflection

Chapter 9

9.1 Render Still Images
9.2 Optimization Techniques
9.3 Texture Optimization
9.4 LOD or Level of Detail

Chapter 10

10.1 Camera Animation
10.2 Level Sequence
10.3 Rendering Image Sequence

Chapter 11

11.1 Adding arch vis character in the scene
11.2 Adding controls to control the character
11.3 Collisions

Chapter 12

12.1 Main Menu
12.2 TV Interaction
12.3 Variant Manager
12.4 Door Interaction

Chapter 13

13.1 Migrating Assets From One Project To Another
13.2 Packaging The Project
13.3 Creating Compressed Project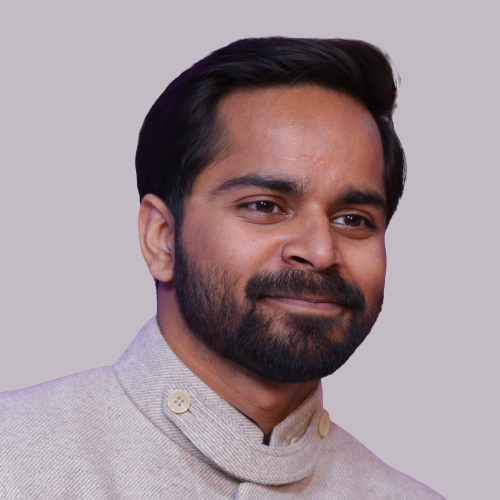 My name is Shaantaanshu Mathur and I am a self-taught 3D Designer.
After learning 3DS Max and V-Ray, I soon got a job as a 3D designer where I learned about the all-new world of architectural visualization (archviz).
On my job, I improved upon my knowledge of Unreal Engine along with V-ray and Corona render engine and 3DS Max.
I realized there are not enough good resources for beginners which is why I decided to quit my job and focus on creating course to help guide beginners.
I had to learn by making mistakes and I hope this course can help you in avoiding those mistakes and start with a good foundation.