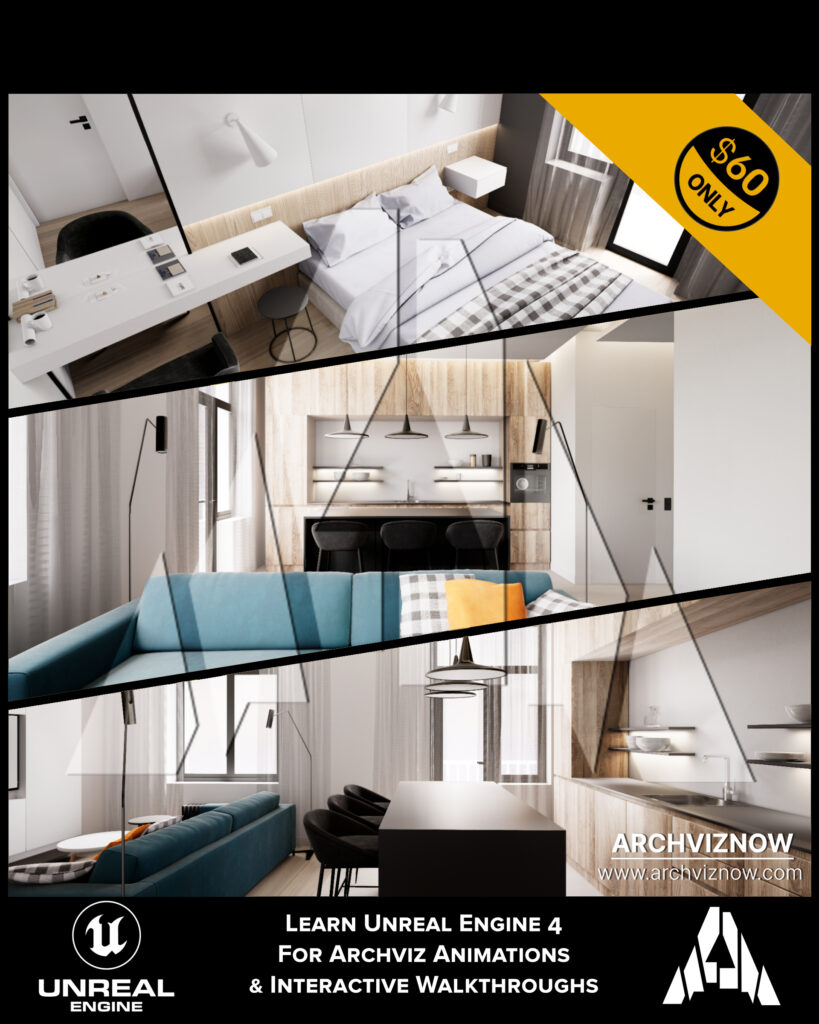 We all know how crucial it is to deliver still renders and animations sometimes but not every time we can meet the deadline
with all the updates, human errors, technical errors and some things out of our control.
Here comes the real-time technology that can take hours of time off of our pipeline and help us to easily iterate between
different options.
The real time softwares currently available to us can reduce the render time drastically so you don't have to wait hours
for still renders and weeks for animations.
But the one software that can deliver an interactive package so the clients can walk around inside their home months before
even it's foundation is laid is only Unreal Engine.
With the powerful tools provided by Epic Games in the form of Unreal Engine, we can create a single project with several
options for lighting, materials, furniture and even the layout. We can even use VR glasses to get a feel of the real scale
of the project and interact with it from the ease of our home.
Unreal Engine is great in many ways but with it's steep learning curve it can be quite intimidating if you are a beginner.
Enroll now for one on one classes or buy the tutorial(Eng language with Eng subtitles) to save your precious time to master
the techniques needed for Archviz in UE4.